What a week this was in baseball. 
History was made by a rising superstar, who has almost single-handedly dragged his team into the playoff picture. The Dodgers received another stellar performance from their best player this past week. And that's before even mentioning Shohei Ohtani, who had another great week as he continues to put up numbers that will likely lead to him running away with the AL MVP award.
So, let's get to my team of the week!
Seattle Mariners' Julio Rodríguez leads Ben's Team of the Week
Ben Verlander drops his 'Team of the Week and it's led by Seattle Mariners' Julio Rodríguez & Los Angeles Dodgers' Mookie Betts.
Catcher: Yainer Díaz, Houston Astros — .357 batting average, two home runs, three RBIs, 1.286 OPS
He hasn't played enough to be considered, but we would be calling Díaz a top-three candidate for AL Rookie of the Year if he was on the field more. He's been on my team of the week a lot within the last couple of months. 
As I've mentioned before, Martín Maldonado is the starting catcher there due to his defensive prowess. However, Dusty Baker is starting to find more and more ways to get Diaz into the lineup, even playing him at first base. It's getting to a point where the Astros need him in the lineup. 
First base: Christian Walker, Arizona Diamondbacks — .367 batting average, four home runs, 11 RBIs, 1.272 OPS
Walker remains one of the most underrated players in baseball. I put him in my top five for most underrated players in baseball in a recent "Flippin' Bats" episode. 
Second base: Zack Gelof, Oakland Athletics — .480 batting average, two home runs, five RBIs, 1.392 OPS
A rare inclusion of an Athletics player on my team of the week. When you hit .480 and nearly post an OPS of 1.400, you're going to make my team of the week regardless of how you're team is doing. Gelof has been one of the very, very few bright spots for the Athletics this season as he's been on a tear since he was called up in July. 
Third base: Jake Burger, Miami Marlins — .464 batting average, one home run, seven RBIs, 1.107 OPS
Jake Burger? More like Rake Burger.
OK, bad puns aside, Burger did rake this week. He's been really, really good for the Marlins ever since they acquired him from the White Sox a few weeks ago, posting a .359 batting average and a .954 OPS in his first 17 games with Miami. 
Shortstop: Bobby Witt Jr., Kansas City Royals — .444 batting average, three home runs, eight RBIs, 1.316 OPS
More like, Bobby Hits Jr.!
Alright, I'll stop now. But Witt has been hitting the laces off the ball lately, making my team of the week again after he was recently picked for my team of the month for July. Witt's becoming a superstar in front of our eyes and he might already be there.
We saw him hit an inside-the-park home run this past week, showcasing his speed as one of the game's fastest players. He also has power and can hit for average as he's getting better and better on the field. He's also just got so much flair with that great head of hair. 
Outfield: Eddie Rosario, Atlanta Braves — .476 batting average, three home runs, 10 RBIs, 1.522 OPS
Keep in mind, Rosario is doing this as he's hitting at the bottom of the lineup for a loaded Braves team. It's just unfair how good and deep the Braves' lineup is. 
Outfield: Julio Rodríguez, Seattle Mariners — .568, two home runs, 13 RBIs, 1.417 OPS
You can't argue with facts and here's one: Nobody had more hits in a four-game stretch than Rodríguez had this past week, recording 17 of them between Wednesday and Saturday. In a similar four-game stretch, the entire Yankees' roster recorded just 17 hits. 
Rodríguez was just the second player to ever have four consecutive games with four or more hits, tying Milt Stock's mark in 1925. In addition, he has 27 hits over his last nine road games, the most for a major leaguer since 1901 when Nap Lajoie did it.
Mariners star Julio Rodriguez collects his 17th hit over his last four games to set a major-league record
This is an unprecedented stretch that I believe I'll never see again in my lifetime. He was as locked as you could possibly ever be, raising his batting average this season by over 20 points in just five days. 
Outfield: Mookie Betts, Los Angeles Dodgers — .481 batting average, three home runs, eight RBIs, 1.352 OPS
He's played in the outfield. He's played in the infield.  You can play him wherever you want, even a bowling alley, where he's bowled multiple 300s.
Betts is just one of the best athletes on planet Earth. He had a cool moment with LeBron James over the weekend, where the two tipped their caps to each other as the NBA star was in attendance for a Dodgers game. Just a cool moment and something I'd like to see more of. 
Baseball's having a moment, and Mookie is a big part of it.
Designated hitter: Shohei Ohtani, Los Angeles Angels — .320 batting average, three home runs, six RBIs, 1.113 OPS
This is the other guy who's a big part of baseball having a resurgence this season. 
Ohtani had another tremendous week this week, hitting a few homers to match Matt Olson to bring him back to even up the league lead in homers. It's just remarkable. 
What's also a bit remarkable is that in the game in which Ohtani hit a grand slam hit this past week, the Angels still ended up losing, marking the 15th time this season they've lost a game where Ohtani's hit a home run. 
Starting pitcher: Spencer Strider, Atlanta Braves — 1-0, 10 strikeouts, seven innings pitched, 0.00 ERA, .048 batting average against
Strider dominated in his lone start of the week. When Strider is on, there's nobody better than him. I don't say that as hyperbole, but he throws over 100 mph and has nasty stuff, so the strikeout total is incredibly high. 
We've also seen some games of his this year when we've left with our heads scratching. Strider had some of those kinds of outings recently, but that didn't happen this past week. 
Relief pitcher: Paul Sewald, Arizona Diamondbacks — four saves, four strikeouts, four innings pitched 0 earned runs, three walks, four hits
He was traded from the selling Mariners to the Diamondbacks at the deadline. Initially, Seattle played like a contending team following the deadline while Arizona continued its skid that started in mid-July. 
But Sewald is getting the opportunities to close out games now for the Diamondbacks as they were better this week. He was huge for them in the series against the Padres to help keep San Diego off their heels in the wild card race for a bit. 
Player of the week: Julio Rodríguez
He did things this past week that no one in the history of the game has ever done. An unprecedented stretch that obviously makes him my player of the week. 
FOLLOW
Follow your favorites to personalize your FOX Sports experience
---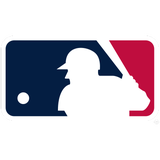 Get more from Major League Baseball Follow your favorites to get information about games, news and more
---